"What about little microphones? What if everyone swallowed them, and they played the sounds of our hearts through little speakers, which could be in the pouches of our overalls? When you skateboarded down the street at night you could hear everyone's heartbeat, and they could hear yours, sort of like sonar. One weird thing is, I wonder if everyone's hearts would start to beat at the same time, like how women who live together have their menstrual periods at the same time, which I know about, but don't really want to know about. That would be so weird, except that the place in the hospital where babies are born would sound like a crystal chandelier in a houseboat, because the babies wouldn't have had time to match up their heartbeats yet. And at the finish line at the end of the New York City Marathon it would sound like war."
Jonathan Safran Foer, "Extremely Loud And Incredibly Close"
(via)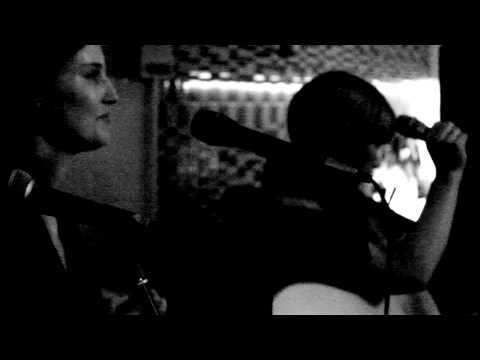 Nottee,  "Don't waste your light on me".
Har haft ett något oberäkneligt humör på sistone, så även idag. Det verkar dock slutligen ha landat på plus ändå när jag ramlade över en underbar liten mix med Arthur Russell-tema. Tilltron till ganska många saker kan försvinna. Dock väldigt sällan till musiken.
Pocketknife Presents: MOVING ME UP (Russell Mania) by Pocketknife
(via)

(Bild)
1.
"Eftersom det är mörkt hos apan om natten kan han inte studera henne utan att hon märker det. När han kommer in i rummet ser han en skugga flytta sig hastigt i buren. Han slår på strömbrytaren. Det starka ljuset får hennes ögon att glöda av rädsla där hon trycker sig mot gallerväggen så långt bort från den nattliga besökaren som det är möjligt att komma."
"Om natten har hon börjat riva sönder världskartorna som han omsorgsfullt har tapetserat insidan på buren med för att hon inte ska känna sig instängd."
Sara Stridsberg, Darling River (2010)
2.
My Monkey Baby, Channel 4.
3.
"Lucy was a chimpanzee raised in captivity, who adopted a surprising number of human traits. But this proved problematic—in quite unexpected ways—when her adoptive human parents decided that Lucy should be released in the wild."
This American Life, Episode 401: "Parent Trap".
4.
(Bild)
"You will all die".
(Bild)
We will live longer than I will / We will be better than I was / We can cross rivers with our will / We can do better than I can
Hej Lykke Li,
Jag ville bara säga grattis – och tack – för att du med "Love out of lust" har gjort en alldeles perfekt popsång om det allra finaste som finns här i världen.
Tack!
Ha det bra,
xx Jon

"Yours, with an affection that knows no Winter."
Den här scenen.

Richard Avedon, "In The American West", 1985

(allt via)

Jag hade med Bergens Young Dreams på en mix redan förra året. Men nu har de officiellt släppt sin debutsingel "Young Dreams". Lyssna nedan.
Young Dreams – final mix and master by Young Dreams
Och så en (för mig) ny upptäckt; Peaking Lights. Nedan "Amazing And Wonderful". Indeed. Jäklar vad bra det är. Fullängdaren "936″ släpptes förra veckan.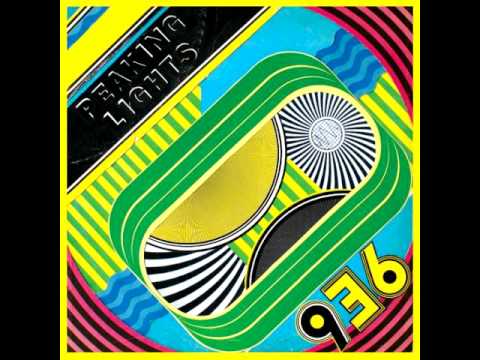 "All The Sun That Shines"

(via)

Saker händer aldrig i ett vacuum. Igår visade SVTs "Dokument Inifrån" ett inslag om företaget The Phonehouse sektliknande  arbetsmetoder. Parallellen till min tidigare text om ströjobb som status är kanske inte så tydlig vad gäller det specifika företag som granskas. Men omständigheterna är. Beskrivningen av ungas arbetssituation. Fjolårets debatt kring exempelvis programmet "Ung & Bortskämd", eller SVTs dokumentärfilm "Jobbcoacherna" (läs Isabelle Ståhls text) riktas nu högre, längre.
Inte minst introduktionen till nästa veckas program gjorde både snedvridningen i Elles artikel och min frustration desto tydligare: "Arbetsförhållanden med hög stress och rena trakasserier av de anställda verkar på kort tid ha blivit etablerat på svenska arbetsplatser [...] På sina håll är anställningsskyddet mer eller mindre avskaffat. Det handlar om de nya jobben. Om servicesektorn som växt fram i takt med att industrijobben försvunnit. [...] De unga kan känna sig blåsta på de villkor som den äldre generationen skaffat sig. Det är nya tider nu. Och nya regler". Och så säger vad jag gissar är en professor, alldeles i slutet: "Generationsojämlikheten är den nya ojämlikheten".
Jag kommer titta. Det vet jag fler som borde.
(bild)
Det blev en söndagsmix också. Här är den.