För att mota bort den här tillfälliga glitchen i vädret:
1.
(bild)
2. Asura – "He Sees On Through Her (Real)". Så tungt och ömtåligt samtidigt.
[soundcloud params="auto_play=false&show_comments=true"]http://soundcloud.com/asuraprojects/he-sees-on-through-her[/soundcloud]
3.
(bild)
Evian Christs nya spår som inte kom med på "Kings And Them".
4. Några tankeväckande texter kring reklam och Internets hälsa. Läs först Alexis Madrigals "I'm Being Followed" i The Atlantic, sedan Rob Hornings svar, och sist, som tillägg, även Michael Bauwens "The $100bn Facebook question: Will capitalism survive 'value abundance'?" hos Al Jazeera.
5. Dagens fail: Midi Fighter 3D Controller. En manick som lovar häftiga ljudeffekter när du svänger runt den. Skaparna tänkte nog inte på hur oerhört tramsigt det kommer se ut när DJn går ifrån mixerbordet och börjar vifta med den här grejen. Jag tror de tänkte "elgitarrsolo!", men det ser snarast ut som en person som spelar Wii på scen. Å andra sidan, som en ofrivillig bonus har vi är stoffet till en "Spinal Tap 2 – The DJ edition".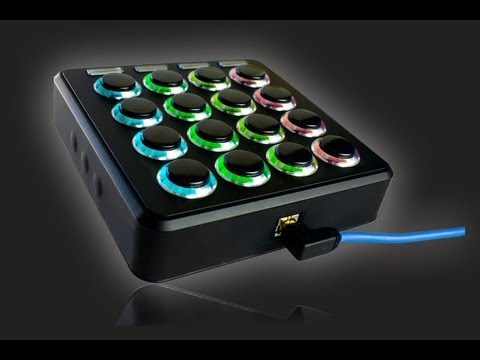 6. Äntligen gjort en mix jag med:
[soundcloud params="auto_play=false&show_comments=true"]http://soundcloud.com/lisaehlin/blessed-mix[/soundcloud]
1. Schoolboy Q – Blessed 2. Supreme Cuts – Silkk 3. Evy Jane – Sayso (Julien Mier Remix) 4. Darius – Warm 5. Peter Gabriel – San Jacinto 6. Kindness – Cyan 7. Tincture – You'll Learn 8. Glass Popcorn – Glass Like Me (Prod. Clams Casino) 9. Ciara – Be Out 10. Gang Gang Dance – Chinese High (Nguzunguzu Remix) 11. Dante – Won't Go 12. Loren Mazzacane & Kath Bloom – What A Joke.
"This, for outsiders, is the fundamental obstacle to understanding where technology culture is heading: increasingly, it's about everything. The vaguely intimidating twentysomethings who prowl the corridors of the Austin Convention Centre, juggling coffee cups, iPad 2s and the festival's 330-page schedule of events, are no longer content with transforming that part of your life you spend at your computer, or even on your smartphone. This is not just grandiosity on their part. Rather – and this is a technological point, but also a philosophical one – they herald the final disappearance of the boundary between "life online" and "real life", between the physical and the virtual. It thus requires only a small (and hopefully permissible) amount of journalistic hyperbole to suggest that the days of "the internet" as an identifiably separate thing may be behind us. After a few hours at South by Southwest (SXSW), the 330-page programme in my bag started triggering shoulder aches, but to be honest it was a marvel of brevity: after all, the festival was pretty much about everything.
We've been hearing about this moment in digital history since at least 1988, when the Xerox technologist Mark Weiser coined the term"ubiquitous computing", referring to the point at which devices and systems would become so numerous and pervasive that "technology recedes into the background of our lives". (To be fair, Weiser also called this "the age of calm technology", implying a serenity that the caffeinated, Twitter-distracted masses in Austin this week didn't seem yet to have attained.) And it's almost a decade since annoying tech-marketing types started using "mobile" as an abstract noun, referring to the end of computing as a desktop-only affair. But the arrival of the truly ubiquitous internet is something new, with implications both thrilling and sinister – and it has a way of rendering many of the questions we've been asking about technology in recent years almost meaningless. Did social media cause the recent Arab uprisings? Is the web distracting us from living? Are online friendships as rich as those offline? When the lines between reality and virtuality dissolve, both sides of such debates are left looking oddly anachronistic."
(via)