I seem to be doing a post on Catherine McNeil every month!
She has so many tattoos she could be the next Freja of the model tattoo world!

I've written about this one before, but i didn't have a good picture of it at the time. It's the words going down her right rib cage.
It says 'The day that I die will be by far the most beautiful day I ever lived.'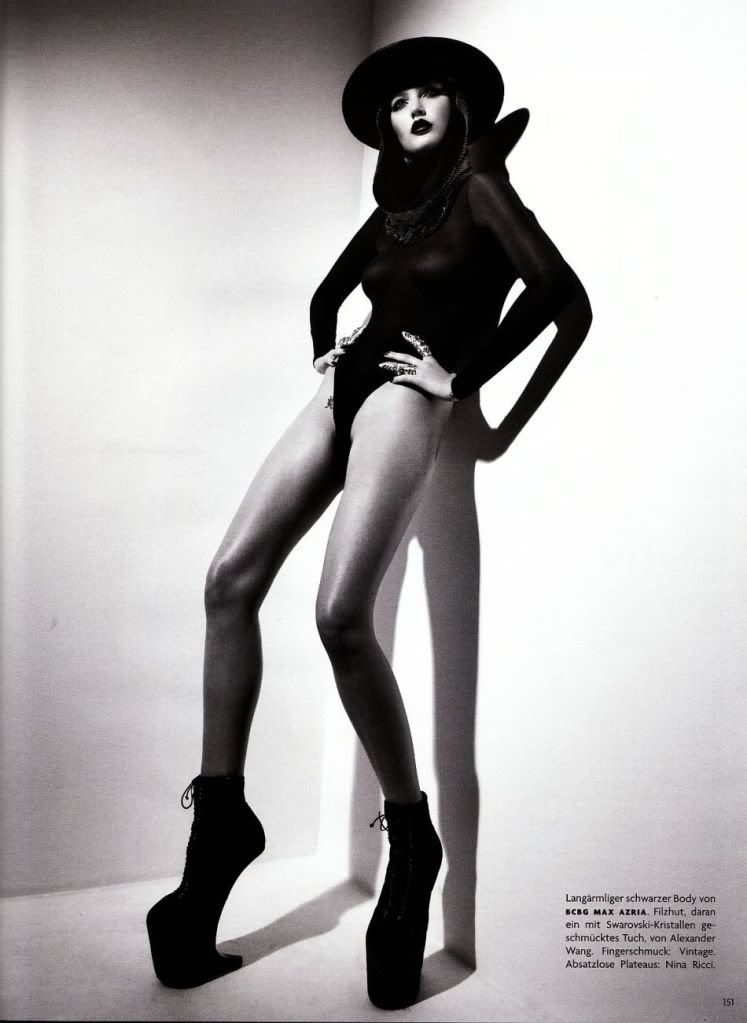 The other tattoo I'm posting about is the one on the top of her right thigh. It's a Chinese symbol, I'll try to find someone to read what it says.
UPDATE: the Chinese symbol says 'snake'
source: Tobacco and Leather
She loves tiny (microscopic) tattoos!

point your magnifying glass at her left wrist, there you'll see the four crosses.
Thanks to ravenskar for helping me spot this!
source: taylor momsen network
I'm back!
A few quick updates before i really get back into it.
1. Someone asked me a while ago whether or not Zoe Kravitz has a tattoo or not. Back then i said i didn't think so, but recently i think i've spotted one on her back!
2. I have spotted that Erin Wasson has a new tattoo(The one on her right arm)! Will try to find out what it says.
source: tfs via knight cat
3. Ashley Tisdale has gone under the needle. It's still fairly under wraps so watch this spacee. But from what we can see from this picture, it's looking a little like Hayden Panettiere's tattoo…