Ivania is the blogger from Love Aesthetics.  I've been following her blog for a long time now, probably one of my first few.  I'd say her blog is truly unique.  She recently posted a picture of her boyfriend's tattoo. I just had to show it to you guys.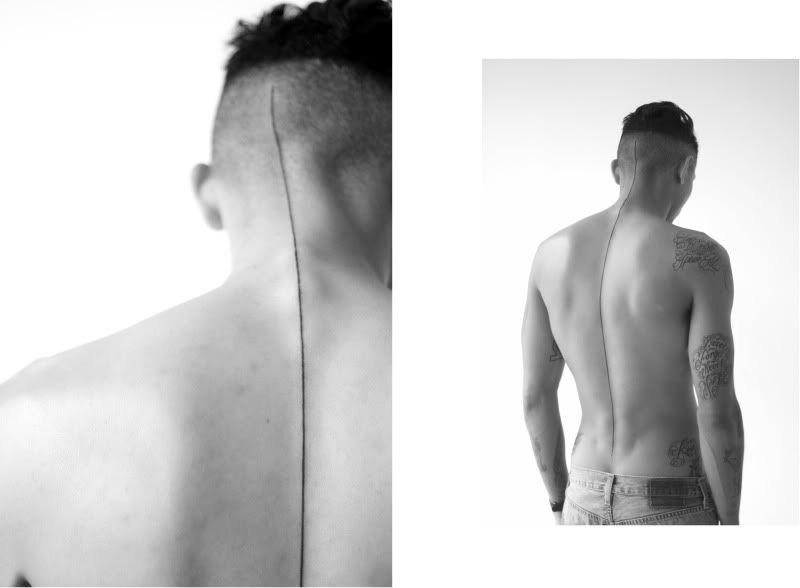 source: Love Aesthetics
source:
Sophie "I've been through a lot in my life and I have been put in very scary situations. Things have worked themselves out and I need to remember to not fear; everything will be OK.
"
Fanny A (Piteå)
Martha (Greece) "C'est la vie…The French phrase who expresses this period of my life…."
source:
Zach M (Bloomington)
Lisa (Kalmar) "it represent my mother. She loves butterflies and when I look at this i think of my mum. It also means that the butterfly goes through many things in life and it represents my life to."
Caner (Duisburg) "it's a dove, inspired by rene magritte and symbolizing hope & freedom"